General Home Inspection
Greater Tampa Home Inspections is proud to offer comprehensive home inspection services that give our clients the tools to make a confident and protected investment. We adhere to the State of Florida's excellent Standards of Practice.
Our residential property inspection is an investigative assessment of a home's overall condition, involving the careful visual evaluation of most readily accessible components. The non-invasive inspection will be followed by a full report of our findings within 24 hours.
The following areas are included in our inspection:
Roofing System
Foundation & Crawl Space
Structural Components
Deck
Garages
Driveways & Walkways
Exterior (siding, doors, windows)
Attic, Ventilation, & Insulation
Interior (doors, windows, floors, walls, ceilings, stairs)
Electrical System
Plumbing System
Heating & Cooling Systems
Built-in Appliances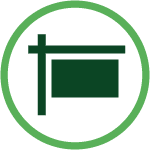 Pre-Listing Inspection
Are you getting ready to sell a home? If so, we highly recommend scheduling an inspection before you make your listing. We'll carefully inspect the readily accessible areas for any defects that you may decide to address before showing the home to prospective buyers. This gives you a better idea of your home's value and promotes a smoother negotiating process when a buyer schedules their own inspection.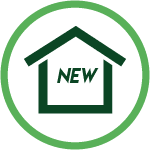 New Construction Inspection
When the builders begin to wrap up construction on your new home, it's never a bad idea to consider the unbiased opinion of a professional third-party. We'll evaluate the completed structure and currently installed mechanical systems for any issues that need attention before the contractors leave site.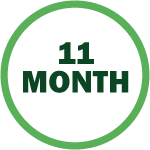 11th Month Inspection
If your new home is less than a year old, then it's likely protected by a 1-year warranty that was issued when you agreed to terms with the builder. Before the warranty expires, we'll conduct a thorough evaluation to make sure that no components in your home have become defective since you moved in. If we do discover an issue, you can consult the terms of your warranty to see if the builder is responsible for repairs or providing monetary coverage.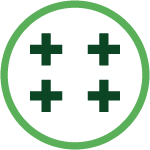 4-Point Inspection
If you're considering the purchase of an older home, then it's important to understand that a 4-Point Inspection may be required before an insurance agency will offer a policy. We'll check four critical areas of the home to make sure that they comply with the minimum property standards as required by most insurers. The areas we'll inspect are the roofing system, HVAC systems, plumbing system, and electrical system.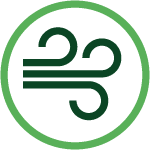 Wind Mitigation Inspection
Wind mitigation is essential for any Florida homeowner. When inclement weather strikes, you want to be sure that your home is as protected as possible. We'll assess the property for any currently installed wind mitigation implements and offer additional recommendations with our report. Depending on how well protected the home is, you may qualify for several insurance credits.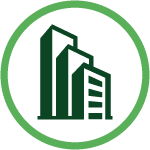 Commercial Property Inspection
If you're a current or aspiring business owner, or an investor, we offer comprehensive inspections for most commercial properties. We'll meticulously evaluate the structure and integrated systems for any defects that could weigh into your decision to follow through with an investment.
Request Your Inspection Services Today!
Greater Tampa Home Inspections draws from decades of experience in the construction industry to provide you with a dependable home inspection that will boost your confidence and familiarize you with a home.

Florida HI License number – #HI7807
InterNACHI – #NACHI12100402